Welcome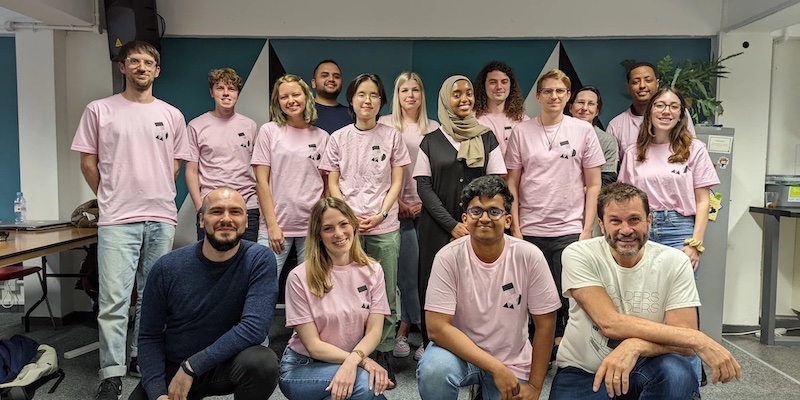 Turn to the people next to you (you'll be 2 - 4) and:
Introduce yourself with your name (and pronouns, if you're comfortable with sharing)
Tell them, briefly, why you're here today
Share one thing that excites you about learning how to code
~ 1 minute each: make sure everyone gets a chance to speak!
Founders and Coders
Get paid to code with our Software Developer apprenticeship
Learn as part of our community
Join other applicants on Discord as you work through our application requirements.
3+ months
Apply to our Skills Bootcamp
If successful, you'll join a cohort to continue learning and interview with employers.
3 months
Get paid to learn as an apprentice
Learn full-stack web development and gain real world experience.
15+ months
A 12-week part-time programme, twice a week in the evening.
You'll learn the fundamentals of web development and interview with apprenticeship employers.
To attend you must be aged 19 or over, have the right to work in the UK, and be within commuting distance of London.
Continue your coding journey, and get paid to gain real-world experience through an apprenticeship based in London
You'll start your apprenticeship by completing our 12-week full-time training, learning alongside the other apprentices
You'll work with your employer for 12-15 months, gaining real-world coding experience.
Spring 2022
Applications close: 25th November 2022
Skills Bootcamp: 16th January - 6th April 2023
Begin full-time apprenticeship: 15th May 2023
Summer 2023
Applications close: 26th March 2023
Skills Bootcamp: 11th May - 3rd August 2023
Begin full-time apprenticeship: 14th September 2023
Before you can apply you'll spend some time learning web development fundamentals.
Show your learnings by completing projects that will guide you through the key learning outcomes required to apply to our programme.
Join our Discord Community
How did you find the application process? What was the biggest challenge?
What is one tip you'd give to someone work on the application requirements?
What is a week at FAC like for you?